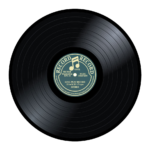 About house music ?
House music, or simply house, is a musical current launched in the early 1980s in Chicago. Originally linked to the history of disc jockeys, its name comes from the Warehouse, Chicago club where DJ Frankie Knuckles officiated. The house consists of a minimal rhythm, a bass line close to funk, to this are often added voices, sampled or not. This is not a playlist, but the history of house music…
Jesse Saunders – Funk You Up (Edit 1983)
Warning !!! It's not really great ! But it's just for the telling story!
Produced in 1983 by Jesse Saunders and published on the Mitchbal label, the tracks On & On and Funk U Up are considered to be the first two house creations.
STEVE "SILK" HURLEY – Jack Your Body (Original Mix) 1986
If Frankie Knuckles, as DJ, is the precursor of the genre, the first house producers are Chip E. (Like This, It's House), Adonis with No Way Back, Steve "Silk" Hurley (Music Is The Key, Jack Your Body), Marshall Jefferson and the famous The House Music Anthem (Move Your Body), Keith Farley and his Love Can't Turn Around (1986), Lil 'Louis with the international hit French Kiss and Larry Heard, who will compose under the pseudonym of Mr. Fingers the deep house anthem Can U Feel It, one version of which is accompanied by a speech by Martin Luther King.
Lil Louis – French Kiss (The Original Underground Mix 1986)
In 1987, Acid Trax by Phuture shows the development of a subcategory of house called acid house which is the fruit of experimentation with a 303 by Chicago musicians like DJ Pierre.
Phuture – Acid Tracks
In Great Britain, the growth of house music is reminiscent of the famous Summer of Love and manifests itself between 1988 and 1989. House music had a presence in Great Britain but was the first to appear in Chicago, however there was a strong distinction between the House music of the gay scene and that of the "straight" scene. House music grows mainly in the north of England, the Midlands and the South East.
Invented in 1982 by Factory Records, the Hacienda in Manchester has become an extension of "Northern Soul", a genre that is key to the success of English club dance music. Until 1986, the club was in financial difficulty; and the crowd only starts to increase when the resident DJs (Pickering, Parc and Da Silva) start playing house music.
SNAP! – The Power (Official Video 1989)
Numerous neighborhood visits and DJ nights also take place across the United Kingdom, such as private parties hosted by Miss Moneypenny, contingent from Birmingham and many places in London. The house music is reinforced in the United Kingdom by the presence, the same year of Frankie Knuckles, Marshall Jefferson, Fingers Inc (Heard) and Adonis and then made a tour of international DJ. One of the first anthemic tunes, Promised Land by Joe Smooth, was covered and played for a week by Style Concil.
Joe Smooth – Promised Land
The first French house music title was released in 1986 – Carino by T-Coy.
Europeans are also contributing house music, and are starting to book legendary American house DJs to play in big clubs, such as the Ministry of Sound, whose resident DJ Harvey brings Larry Levan a seat. The house scene of cities like Birmingham, Manchester and London is also provided by many pirate radios and great DJs helping to reinforce this music already contagious, but otherwise ignored by the big guys, music of this genre.
One of the UK's oldest and most influential house music recording labels is Network Records (otherwise known as Kool Kat documents) which helped bring Italian and American dance music to Britain. Brittany and to select the promotion of dance music in the United Kingdom. But house is also in development on Ibiza. In the mid-1980s, a Balearic mix of house was noticeable. Several clubs like Amnesia, with DJ Alfredo, play a mixture of rock, pop, disco and house.
Paul Oakenfold – Energy 52 cafe del mar
These clubs, fueled by their distinctive sound and ecstasy, are beginning to have an influence on the British scene. At the end of 1987, DJs like Paul Oakenfold and Danny Rampling were in Ibiza, bringing the sound of Ibiza to clubs in the United Kingdom like Shoom in Southwark (London), Ciel, Futur, Spectrum. and Purple Raines in Birmingham.
Creamfields 2004 – Mixed by Oakenfold – House Set's by thefanfx
In the United States, music was being developed to create a more sophisticated sound, passing just beyond drum loops and short clips. Based in New York, the performers Mateo & Matos, accompanied by Blaze, produce a disco house variant of track linking. In Chicago, Marshall Jefferson forms the Dix Ville house group (from "intensity"). In Detroit, a proto-techno sound begins to emerge formed by songs by Juan Atkins, Derrick May and Kevin Saunderson. If all these artists come from Chicago, house has never been uniform and since 1988 appears for example hip-house with Fast Eddie and the title Yoyo Get Funky, mixing house electro roots of hip-hop.
FAST EDDIE – YO YO GET FUNKY ( ORIGINAL ) 1988
Even if the house is from Chicago, the city of New York quickly develops a very active scene, particularly focused on the garage, vocal house heir to disco, inspired by the club where DJ Larry Levan played, the Paradise Garage. Detroit has also developed techno.
Jaydee-Plastic Dreams HQ (Original Long Version)
The term "New Jersey house" was a time used to designate the deep house on the East Coast of the United States, of which the Blaze group is still a representative. Mel Cheren, legend of the New York night, described the house as disco on the budget (disco at a discount). In fact, this music was characterized from its beginnings by reduced means of production, an "artisanal" side. The forerunners of the genre recorded their songs on cassette for the sole purpose of Chicago DJs playing them in clubs. These experiences have shaped the Culture Club and its mythology. The vinyl record quickly became the preferred medium for this music. Currently, house production is still current and is mainly played in specialized places and in certain nightclubs.
Daft Punk – Revolution 909 "La French Touch"
YEAR 2000
Richard M. Daley, the Mayor of Chicago, proclaims August 10, 2005, "House Unity Day" in Chicago, in celebration of the "21st anniversary of house music" (in fact, the 21st anniversary of the founding of Trax Records). The proclamation of August 10, 2005 recognizes that Chicago is "the home and capital of house music" and that house musicians "were inspired by the love of their city, with the dream that one day their music could spread a message of peace and unity around the world. ". DJs such as Frankie Knuckles, Marshall Jefferson, Paul Johnson, Curtis Jones and Mickey Oliver celebrated the proclamation at the Summer Dance Series, an event hosted by the Department of Cultural Affairs for the City of Chicago.
Paul Johnson – Get Get Down (Original Extended Mix)
In the mid-2000s, many genres of house appeared, such as electro house, tech house, minimal house and even fidget. This fusion manifests itself in the linking of musical styles by artists such as Dennis Ferrer and Booka Shade, with his production style having evolved from the soulful scene in New York and the latter has roots in techno. Many DJs can now be heard mixing all the sub-genres of house and the greatest number of the best musical elements is shared between these sub-genres.
DENNIS FERRER HEY HEY (ORIGINAL MIX)
Currently, house music respecting the original sounds is played in so-called "underground" clubs where the public is often warned. It is played for example by these artists: Jeremy Underground, Motor City Drum Ensemble, Phil Weeks, Versus 5 and Detroit Swindle.
Motor City Drum Ensemble B2B Jeremy Underground live at Dimensions – INSIDE | Resident Advisor
Characteristics
House is music with a relatively fast tempo. The standard tempos of modern dance are lower, usually between 118 and 135 BPM – about 10 BPM less than disco. The electronically generated sounds and samples of tracks from jazz, blues or synthpop are often added to the drum rhythms and synthesizer tracks. The house titles also include voices from disco, soul or gospel as well as other percussions such as the tambourine. Techno and trance, which were developed alongside house, share this basic infrastructure of rhythm but they generally avoid the influence of live music used by house, like African-American or Latin inspirations, to prefer more synthetic sound sources.
The generic name House brings together multiple variants which appear and disappear with the fashion35. However, some have a tangible stylistic reality and define a specific style or provenance. It should be noted that certain styles are not even seen as existing for certain fans, owing to the fact that House music is a very broad style and varying with the modes, time, technologies and especially the different sounds that artists bring to it from all over the world. Acid house: This term designates compositions using the "acidulous" tones of the Roland TB-303 synthesizer. Originally designed as an economical tool for guitar rehearsals to provide support for a programmable bass line, the TB-303 experienced commercial failure when it was released in 1982 due to its very synthetic tones, incompatible with the jazz or rock game.
However, it will know a second life when it will be reappropriated by the young House musicians of Chicago, who acclaim this inexpensive synthesizer with powerful and original sound capacities, designed to work with other elements of the Roland range such as music boxes. rhythms TR-808, TR-909, or TR-606. Let us cite Phuture among the pioneers of this style.
Deep house: It is the most underground form and also the most prized by connoisseurs. It is sometimes synonymous with the original House and designates the first period of the Chicago House. Production is now worldwide. Among the representative artists: the Americans Larry Heard, Dennis Ferrer, Kerri Chandler, Theo Parrish, Moodymann but also the German and French scene through artists such as Robin Schulz, Henrik Schwarz, Phill Weeks, Âme, Versus 5, Josh Moog or Dixon.
Dixon Boiler Room x Dekmantel x IR DJ Set
Disco house : Style House très répandu, dansant, orienté vers les clubs et la vente commerciale. Les artistes Robin S et Eric Prydz sont certainement les plus connus des artistes disco house.
Eric Prydz | Tomorrowland Belgium 2018
Disco Baby (Floating Points & Red Greg Edit)
Electro house :
Dominant in several clubs in Europe and North America, it is very popular since 2006. It is much more accessible than other forms of House and has a large audience, especially among young adults and adolescents who are starting to go to clubs or interested in electronic music. Among the first artists we find Justice (group) and still today many DJs make themselves known thanks to electro house: Chuckie, LMFAO, Benny Benassi, John Dahlbäck, Deadmau5 and many others.
French touch :

(or French House or Filter House): This appellation defines French productions that mix filtered voices (flanger, compression, EQ, etc.), disco samples and powerful rhythm lines, largely borrowed from Chicago house and garage. The most famous artists of this scene are Daft Punk, Air, St Germain (musician), Laurent Garnier, Bob Sinclar and Étienne de Crécy.
Etienne de Crecy – Prix Choc
St Germain – Rose rouge
Funky house :
Style much more anchored in funk and much less in disco. The appellation Funky house is also intended to be used in certain House musical pieces using synthesizers and rhythmic lines caressing the motown and disco musical movement even if this appellation is not always true in this circumstance. The British label Ministry of Sound via their sub-label Hed Kandi (bought in 2006 from a DJ group) and the New York label Subliminal Records by Erick Morillo are world famous for their productions and compilations including many Funky house pieces.
Future House : style that takes its source in the Deep house and which is generally characterized by synth stabilizers, a so-called muted melody accompanied by a metallic and elastic drop. This style of house was launched in 2013 by the impetus of Tchami, Parisian DJ and Oliver Heldens, Dutch DJ. It has become a very popular and extremely popular style due to the increase in the number of DJs related to this style such as Curbi, Don Diablo, Shaun Frank, Bougenvilla, Lucas & Steve.
Garage house (or simply Garage) : Although its production has ceased today, it is a direct descendant of disco and one of the main sources of inspiration for the House. Almost everyone agrees that this style comes from the Paradise Garage in New York where the legendary DJ Larry Levan resided. Ghetto house: Variant of House and acid house, sometimes fueled by hip-hop singing, scratching and samples. Although very few artists are related exclusively to this style, the majority of artists originating from Chicago and having produced and disseminated Detroit Techno have already produced and disseminated them.
Latin house : House style with Latin rhythms and songs. Edward Maya is a DJ and musician well known for this style.
House progressive : This musical movement has its origins in Great Britain during the 1990s and has sounds often confused with Trance, by a vocal and similar synths accompanying the production. We can easily distinguish it by the slower tempo than trance, more difficult by the differences in the structure of hi-hat / snares and breakdowns. This style can be confusing because some house pieces oriented towards commercial sales and having pop and electronic house tones are categorized as progressive house while these are however far from its original tones. The most famous artists of this style are by far Sasha, John Digweed or the very famous Anjunadeep label (sub-label of Anjunabeats) property of Above & Beyond. We can also cite Arty, DubVision, Martin Garrix, KSHMR, Vicetone or Axwell.
Speed ​​garage : Similar to the garage house but deviating from it by its faster tempo and its syncopated and less linear structure as well as the addition of numerous effects. Nowadays, Craig David remains the main representative of this style. Tech house: Like deep house, it is very underground and popular with connoisseurs. It is at the crossroads between techno (for tempo and rhythms) and House (for the use of samples and bass lines). She experienced a first wave of popularity around the beginning of the 2000s with her very raw style and appreciated by many European revelers. It is mainly found in underground clubs in Europe but it is starting to gain popularity in clubs and after-hours in North America, especially in Miami, Los Angeles, Toronto and Montreal since 2009. Among popular artists: Tiefschwarz , John Tejada, Wally Lopez.
Tribal house : There are African sounds, including percussion and tribal songs. The Ministry of Sound label and many associated artists have brought over the years this kind of percussion in many productions. It should be noted that this style is often associated with tech house or deep house by the musical diversity it brings. The artists Steve Lawler and Noir, both very popular in the underground, widely popularized percussion and tribal songs through tech house and deep house from 2008.
Microhouse : (or minimal house) this style is similar to minimal techno and tech house but is different by its sounds inspired by funk and glitch and by its more sober structure. The most famous artist of this style is undoubtedly Ricardo Villalobos.
Witch House : an occult variant, inspired by the chopped and screwed hip-hop movement and embellished with industrial sounds, syncopated structure, filtered voices and synthesizers inspired by the purist sound of garage house and Detroit techno.